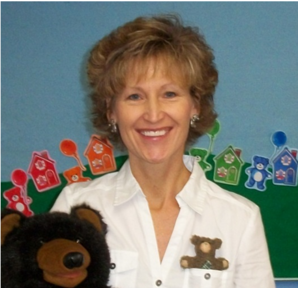 Mrs. Nancy Schuler
Hello, my name is Nancy Schuler, the Director and lead teacher of Amazing Blessings Christian Preschool in Longmont, Colorado. Opening my own Christian preschool is a dream I have had for many years and I feel amazingly blessed by the many ways God has worked in my life to make that dream become a reality. My prayer is that the children who enroll will also be amazingly blessed!
Qualifications
30+ years teaching experience
Director Certified for Early Childhood Education (30 college credit hours)
B.S. in Elementary Education
State Certified Teaching License
Trained/certified in: CPR, First Aid, Medical Administration, & Universal Precautions.
My Background
I grew up on a farm in southeast Nebraska. My earliest memories include the dream of becoming a teacher. I earned my Bachelor's Degree in Elementary Education from Concordia College in Seward, Nebraska. Before starting Amazing Blessings Christian Preschool in 2013, I taught in private schools for over twenty-five years at various levels from preschool through eighth grade, with twelve years being in the Longmont/Boulder area at the preschool and Kindergarten levels. I believe in lifelong learning and I recently completed the coursework to receive my Director Certificate for Early Childhood Education.
I am a dedicated educator with a passion for the Lord and teaching young children! I truly believe that children are "amazing blessings" from God to be cherished and nurtured in a caring and loving environment. My heart lies with the younger age group and being able to use my creative talents to make learning fun and exciting! My goal as one of a child's first teachers is to create a positive environment that instills a love of learning. I value high standards in education and partnering with families to instill Christian values and a love for Jesus. I strongly believe in the development of the whole child and I am committed to providing the best possible preschool education for your child!
My Family
My family has been an amazing blessing for me with starting this preschool. I am especially grateful to my mom for her support and encouragement. My husband Jeff has also been a wonderful support for me and his many talents have been invaluable in the journey towards starting this preschool. He is a former teacher and principal and is presently employed at Oracle as an Instructional Designer. We have been married for over thirty years and have been blessed with four wonderful children. We also recently added a great son-in-law!